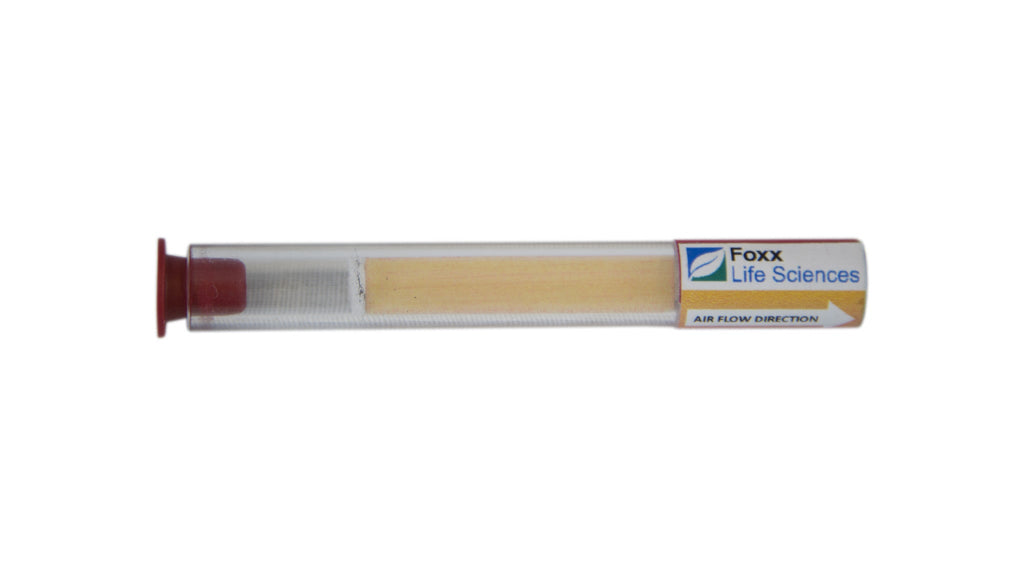 Foxx Life Sciences
EZwaste® Replacement Breakthrough Indicator, 2 pk
---
EZwaste® Replacement Breakthrough Indicators come in a pack of 1, 2, 5, 10, 25, or 50.
Foxx Life Sciences' Breakthrough Indicator is qualitative colorimetric indicator for the exhaustion and end-of-service life of low-flow filters. The indicator changes its color to red when the filter needs to be replaced. The indicator is designed to provide real-time indication of the breakthrough of HPLC solvents vapors, including:
Acetone
Acetonitrile
Chloroform
DCM/Methylene Chloride (Dichloromethane)
Ethanol
Ethyl Acetate
HFIP Hexafluoroisopropanol
Methanol
Phenol
Sulfolane
THF (Tetrahydrofuran)
Height: 3.1" (79mm)
Diameter: 0.39" (10mm)
Operating Temperature: 4°C to 35°C (39°F to 95°F)
Operating Humidity: 5% to 85%RH
Color Change: Orange to red
Storage Temperature: 4°C to 25°C (39°F to 77°F)
Shelf life: 14 months at 4°C to 25°C (39°F to 77°F)
Check out Foxx Life Sciences', a leading manufacturer in solvent waste, videos on their YouTube Channel.
---
Share this Product
---
More from this collection