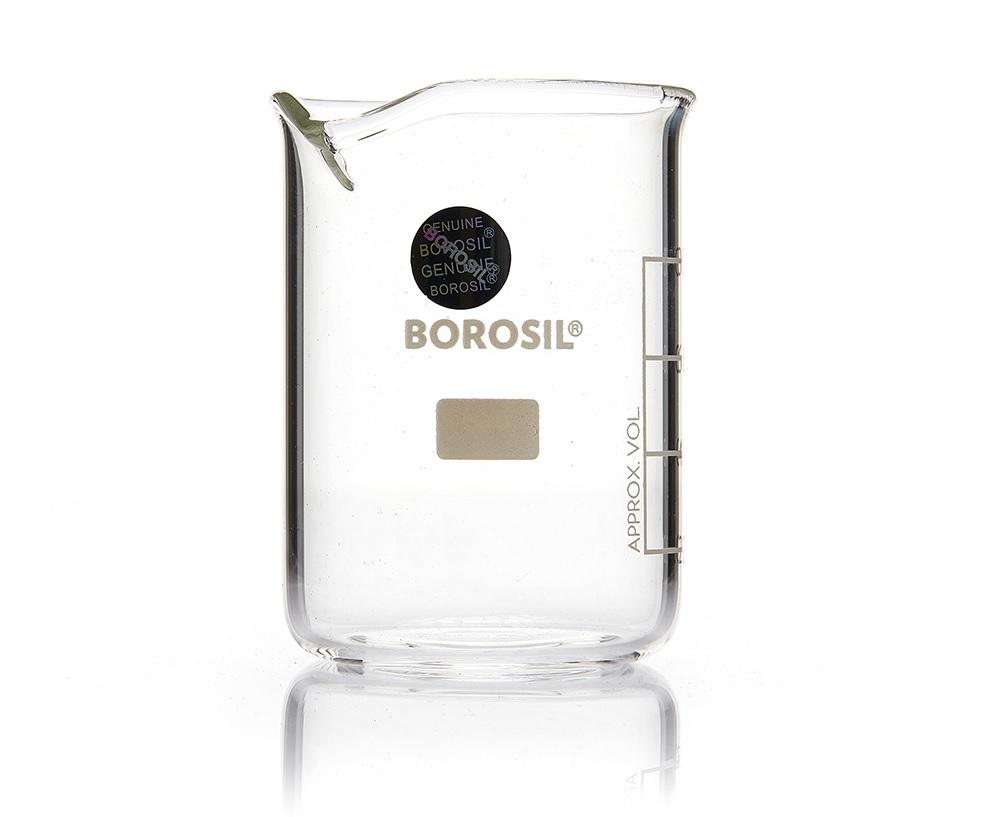 Borosil
Borosil® Low-Form Glass Beakers with Spout - 5mL - CS/20
---
Borosil Beaker Griffin Low Form with Spout ISO 3819 Borosilicate uniform wall thickness 5mL CS/20
Borosil® Low Form Griffin Beakers are the ideal container for use when stirring, mixing, or heating liquids. Each beaker has controlled wall thickness at the side, radius and base which aids in the balance between thermal resistance and mechanical strength, allowing for uniform heating throughout. The pouring spout design allows for clean and precise pouring. Easy-to-read labels and graduations make for easy identification. Due to the Beakers high resistance to chemical attack, this collection is a match for all research, industry or educational purposes. Complies with IS 2619/ ISO 3819 and DIN 12331. *5mL & 10mL Beakers not graduated. *500mL & 1L Beakers not covered in the IS, IS and DIN standards.
Specifications
Material: 3.3 Borosilicate Glass

Color: Clear
Capacity: 5 mL
Graduation Color: Ceramic White
Approx O.D. x Length: 22mm x 30mm
Class/ Quality Grade: Type I
Quantity Per Case: 20
Documentation
Datasheets Coming Soon!
Videos
Videos Coming Soon!
Check out all of our videos on our
YouTube Channel!
---
Share this Product
---
More from this collection