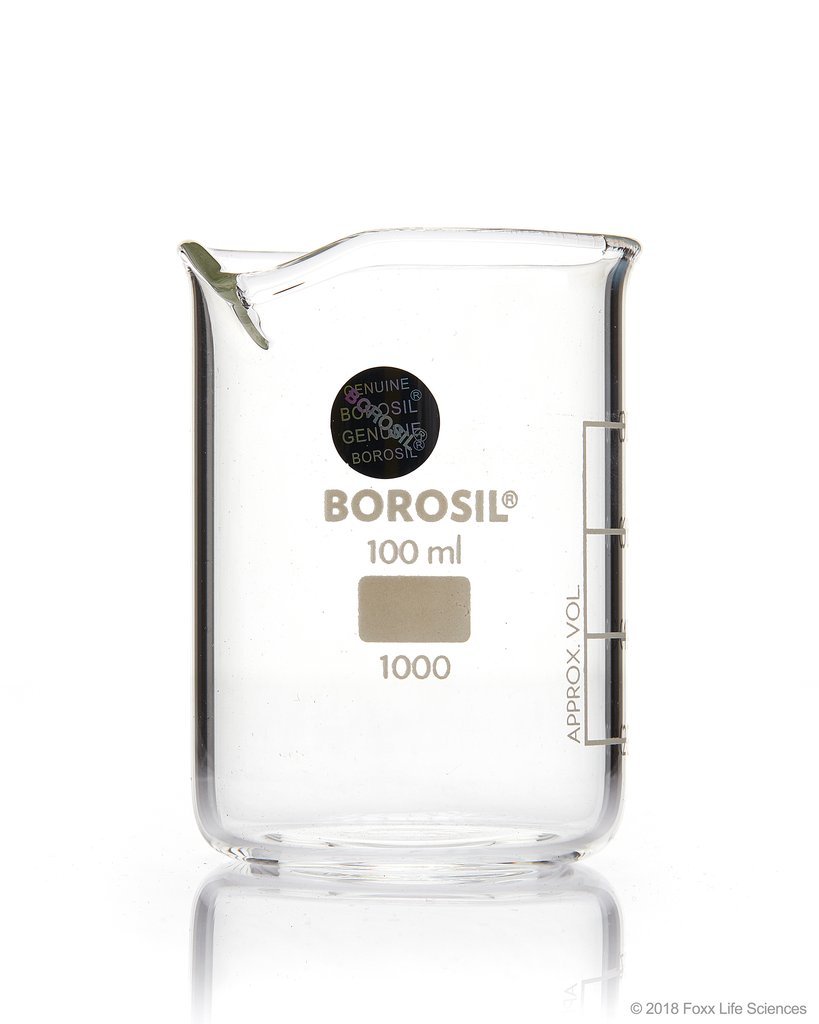 Borosil
Borosil® Beakers - Griffin - Low Form with Spout. 150mL - CS/40
---
Borosil® Beakers, Griffin, Low Form with Spout. 150mL, CS/40
Beakers are mainly used as heating vessels. The design of the Beaker is ideal for heating in a liquid bath, especially when the contents need to be separated from surrounding mediums or materials. These Beakers comply with IS 2619/ ISO 3819 and DIN 12331 and have a high resistance to chemical attack. The spout design allows for clean and precise pouring. The uniform wall thickness distribution is ideal for heating liquids while the large labeling and easy-to-read scale helps to make marking easier.
Specifications
Material: 3.3 Borosilicate Glass

Color: Clear
Capacity: 150 mL
Graduation Color: Ceramic White
Class/ Quality Grade: Type I
Approx O.D. x Height: 60mm x 80mm
Quantity Per Case:40
Documentation
Datasheets Coming Soon!
Videos
Videos Coming Soon!
Check out all of our videos on our
YouTube Channel!
---
Share this Product
---
More from this collection