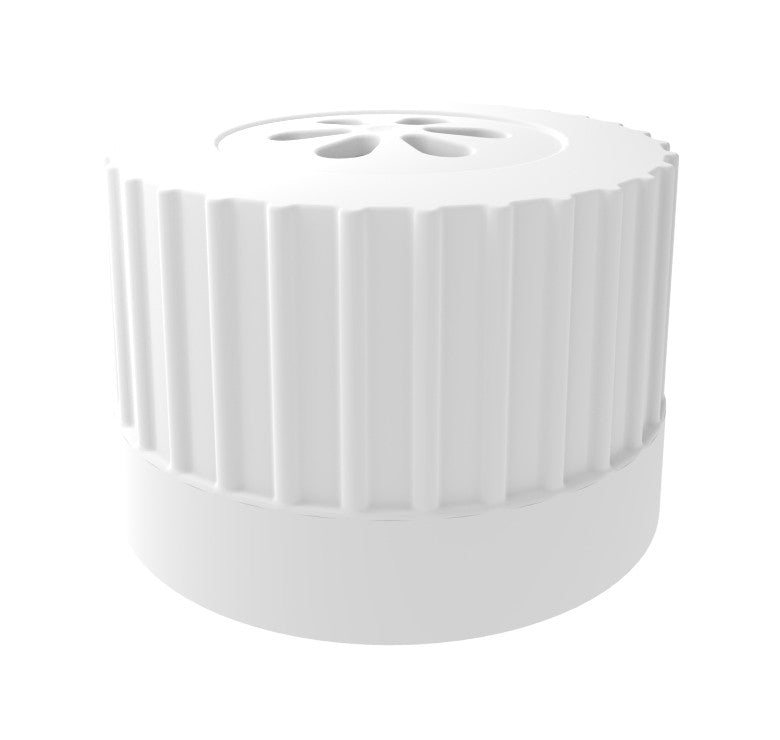 Foxx Life Sciences
Vented Top VersaCap® 38-430mm with .2µm PTFE Membrane, 4/case
---
Patented 38-430mm Vented Top VersaCap® with .2µm PTFE Membrane provides the ultimate in top-connection flexibility. Open VersaCap® is compatible with a variety of adapter inserts, enabling users to quickly change the top connections of each bottle to match their application needs. Molded-in hose barb options include combinations of two or three , available with ⅛" or ¼" sizes.
VersaCap® are made from polypropylene, which may be autoclaved at 15 PSI and 121˚C (250˚F) for 20 minutes.
Molded-in hose barbs options provide flexibility
Made from Class VI autoclavable polypropylene
Fits standard 38-430mm closures
Cap Size: 38mm

Cap Style: Vented

Filter Pore Size: 

.2μm
Filter Material: PTFE

Cap Material: Polypropylene
Check out Foxx Life Sciences', a leading manufacturer in solvent waste, videos on their YouTube Channel.
---
Share this Product
---
More from this collection