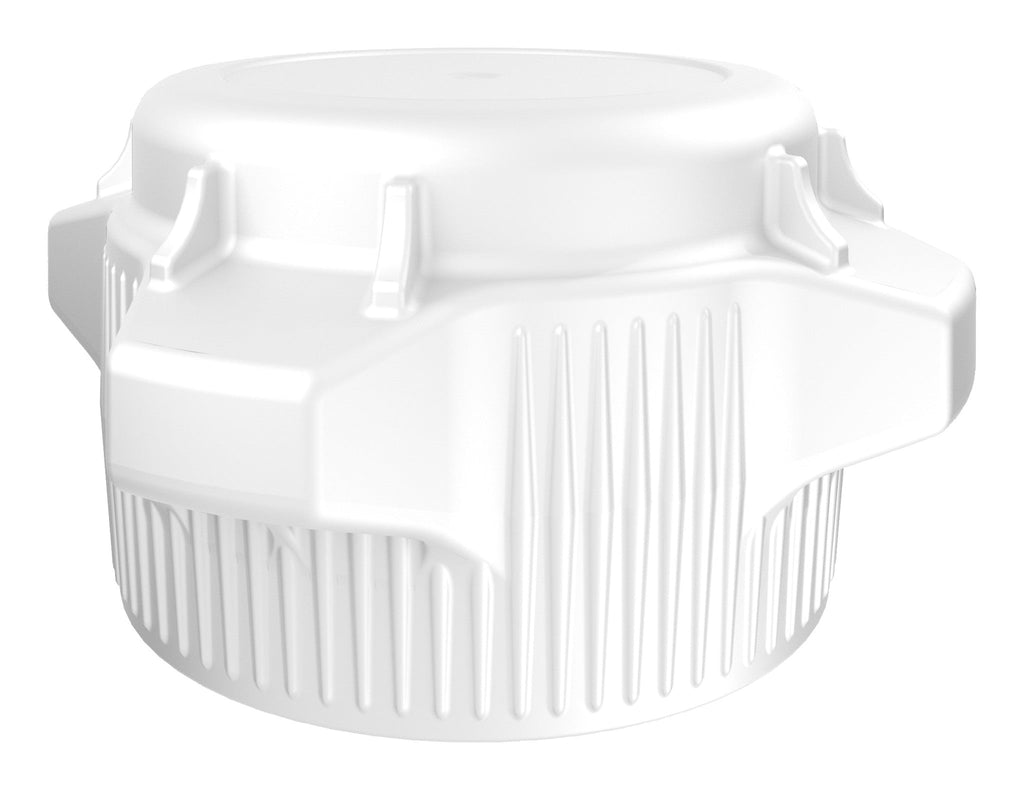 Foxx Life Sciences
Closed Top VersaCap® 83mm, 2/case
---
Patented 83mm Closed Top VersaCap® is leak-proof, has replaceable platinum-cured silicone gaskets, and provides the ultimate in top-connection flexibility. Open VersaCap® is compatible with a variety of adapter inserts, enabling users to quickly change the top connections of each carboy or bottle to match their application needs. VersaCap® offers large handles with finger grips that allow for easy tightening and opening. They are also stackable and are offered in 53mm, 83mm (compatible with most carboys), and 120mm wide-mouth versions that fit exclusively on Foxx Life Sciences' 20L, 40L, and 75L EZfil® carboys.
VersaCap® are made from polypropylene, which may be autoclaved at 15 PSI and 121˚C (250˚F) for 20 minutes.
Made from Class VI autoclavable polypropylene
Cap Size: 83mm

Adapter: Closed

Material: Polypropylene
Click here for a full list of our product datasheets!
Check out Foxx Life Sciences videos on their YouTube Channel, a leading manufacturer in Solvent Waste.
---
Share this Product
---
More from this collection