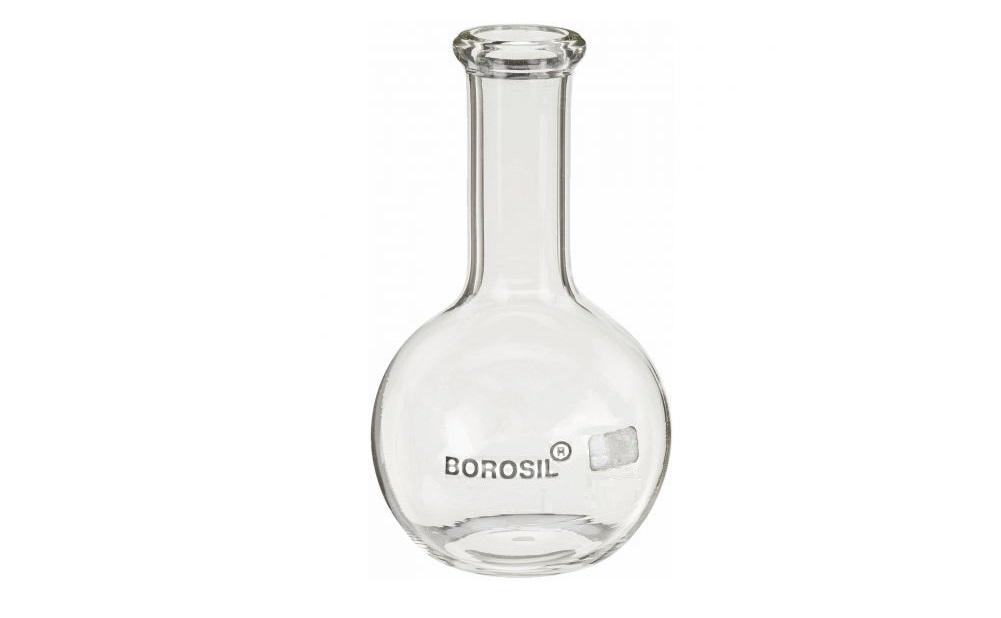 Borosil
Borosil® Flasks - Boiling - Flat Bottom - Ground Glass Neck - 2L - 29/32 - CS/2
---
Borosil Flat Bottom Boiling Flask, Short Neck, Interchangeable Joint 29/32, ISO 4797, 2L, CS/2
Borosil® brand Flasks are designed to deliver the best combination of thermal shock resistance along with physical strength and resistance to chemical attack. Borosil® Flat Bottom Boiling Flasks comply with ISO 4797 and are manufactured to withstand the demands of the modern laboratory. Uniform wall thickness distribution makes these Flasks ideal for heating. All sizes come with a durable matt-finished enameled area for marking.
Specifications
Material: 3.3 Borosilicate

Color: Clear
Capacity: 2L
Interchangeable Joint: 29/32
Approx O.D. x Height: 166mm x 230mm
Class/ Quality Grade: Type I
Neck Type: Stopper
Quantity Per Case: 2
Documentation
Datasheets Coming Soon!
Videos
Videos Coming Soon!
Check out all of our videos on our
YouTube Channel!
---
Share this Product
---
More from this collection