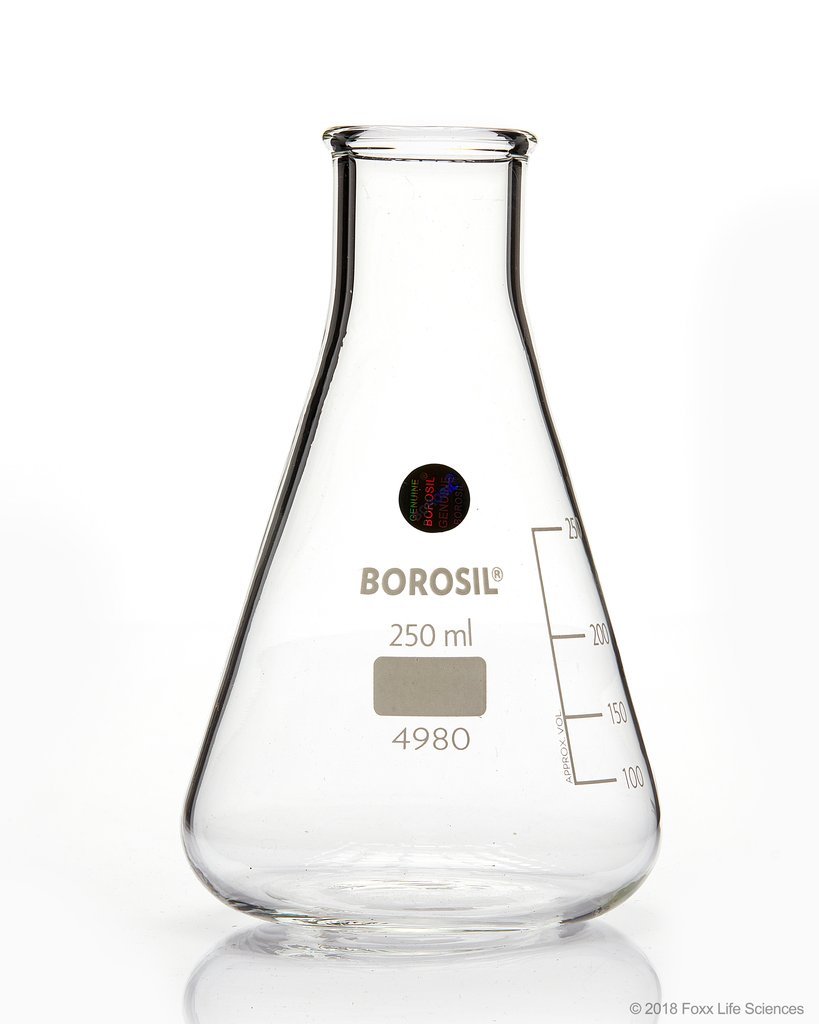 Borosil
Borosil® Erlenmeyer Conical Flasks Narrow Mouth I/C Stopper 250mL
---
Borosil® Erlenmeyer Flasks, Conical With Narrow Mouth, 2500ml
Borosil® Erlenmeyer Conical Flasks, Narrow Mouth with Interchangeable Glass Stopper, 250mL, CS/20
Uniform wall thickness distribution makes these Flasks ideal for heating. The conical form makes them suitable for mixing liquid. These Flasks can be closed with a glass stopper.
Material: 3.3 Borosilicate Glass

Color: Clear
Capacity: 250 mL
Class/ Quality Grade: Type I
Neck Type: Stopper
Interchangeable Joint: 24 / 29
Quantity per Case: 20
Datasheets Coming Soon!
Videos Coming Soon!
Check out all of our videos on our
YouTube Channel!
---
Share this Product
---
More from this collection