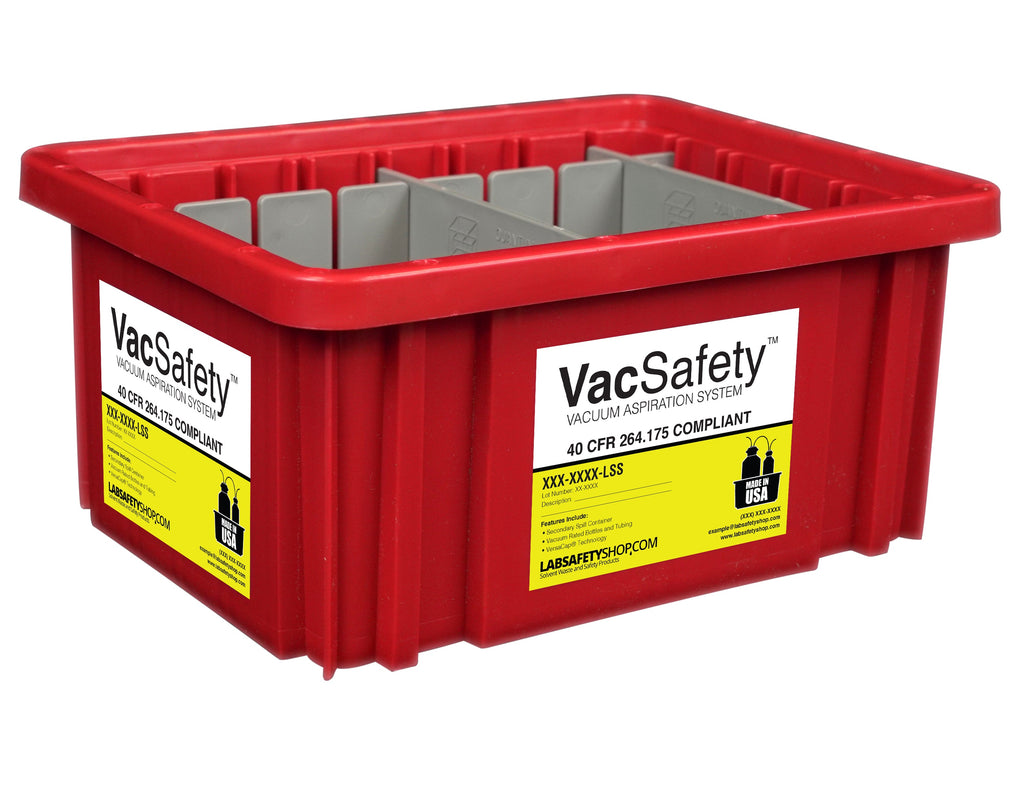 Foxx Life Sciences
VacSafety™, Red Bin w/ Dividers
---
Lab Safety Shop's VacSafety is the world's most advanced vacuum trap system.  Ideal for protection of vacuum lines and scientists alike, VacSafety safely contains waste from supernatant removal, chemical separation, and cell or tissue culture media aspiration.  Best of all, VacSafety comes ready to use—simply attach to your vacuum and begin your work.  

The VacSafety Bin serves as a super-stable basin for secondary containment of the VacSafety system.  Complete with dividers to hold bottles firmly in place, the bin vastly increases stability while maintaining a small footprint.  Also great for use for general secondary containment outside of vacuum or aspiration applications.

Say goodbye to glass.  Say hello to VacSafety.
Datasheets coming soon!
Click here for a full list of our product datasheets!
---
Share this Product
---
More from this collection